Special Session 5: Advanced Fluid Power Transmission and Control
先进流体传动与控制
Organizers:
Yan Shi, Beihang University, China
Jicheng Chen, Beihang University, China
Henglai Wei, University of Victoria, Canada
Submission Guideline:
Please submit your manuscript via EasyChair http://www.easychair.org/conferences/?conf=iccar2024, please choose Special Session 5: Advanced Fluid Power Transmission and Control.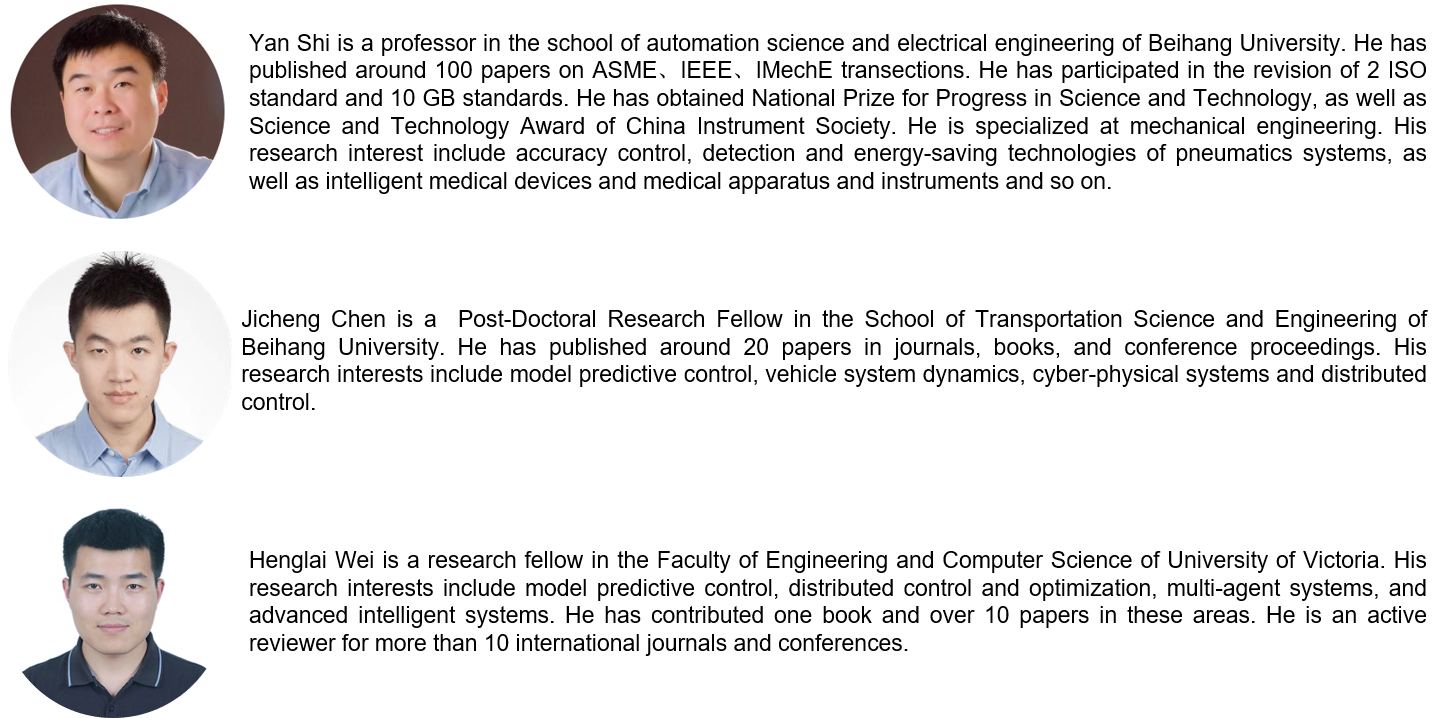 Introduction:
Advanced Mechatronic Systems including but not limited to aerospace, vehicles, ships, intelligent manufacturing, medical, energy and other fields which can have modern mechanical equipment, key components and core control units. Scopes of study are broad and uniform, including modelling, mechanical design, control systems, fluid power, motors and appliances, power electronics, process control, motor drag, precision manufacturing, inspection systems and sensors, and so on.
This special session aims to publish high impact research that expands our knowledge about Design, Modelling and Control of Advanced Mechatronic Systems. We invite high quality research that investigates the design, modelling or Control works on Advanced mechatronic systems in one of the following areas (but not limited to them): hydrodynamic modelling, intelligent control algorithm, hydraulic transmission and control, machinery design and manufacturing, medical apparatus and instruments, automotive engineering, energy resource transportation, Advanced detection technology, robot technology, vibration and isolation and other mechatronics engineering direction.